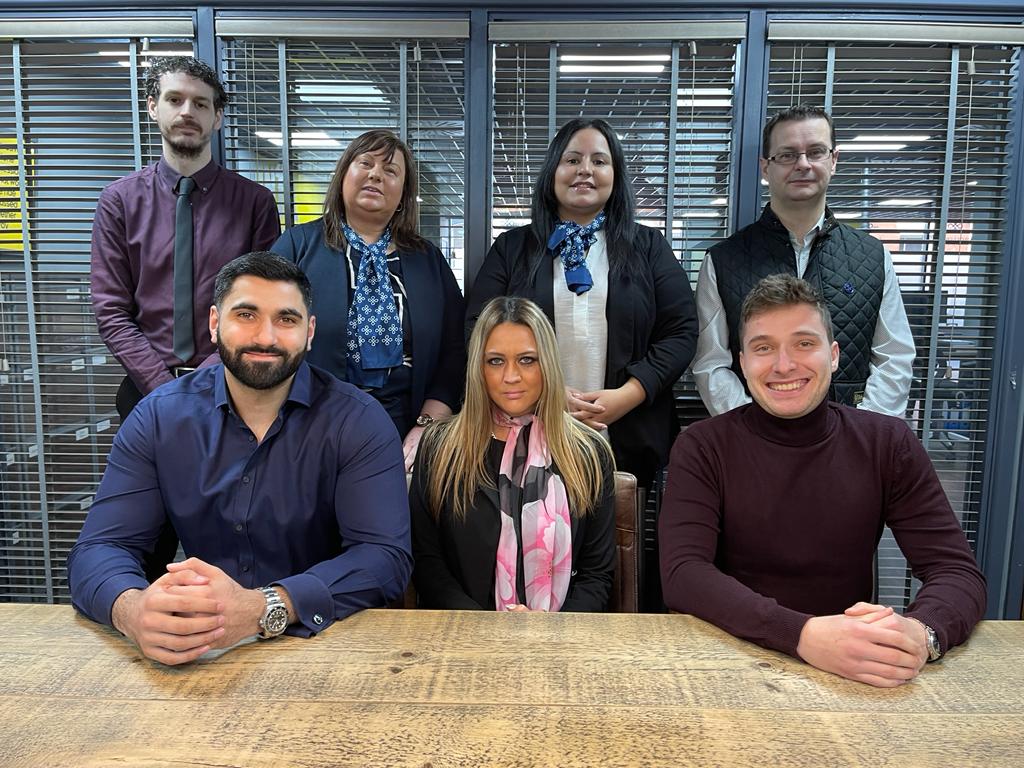 Sue Fraser, our Operations Director, reveals what we at Prosperity do to help you navigate the waters of the property buying process
Whether you are a first-time buyer securing a home to live in or an investor with a portfolio of buy-to-let properties, the property-buying process can be stressful.
We understand that completely, which is why our team of experts is always on hand to guide everyone who is investing their hard-earned money with Prosperity. Our many years of experience means our qualified team are able and willing to make the process as enjoyable an experience as possible.
More importantly, we are pro-active. We keep you up to date with progress works and schedules, helping you to prepare to complete finances at the right time, and provide you with bespoke advice and guidance, based on your specific needs, throughout the process – and beyond.
If you have bought a property before, you'll be all too familiar with the constant chasing for information from valuers, mortgage brokers and solicitors. It can be exhausting and sometimes daunting, especially when you're dealing with everything on top of the day job. This is why we approach things differently. It doesn't matter if you are an old hand at buying properties or are nervously buying your first home, you'll receive the same level of help, guidance and access to our trusted financial and legal experts, whenever you need it.
As our speciality is off-plan sales, it means we get to know you really well over the two-year build period – from reservation to key handover. The process starts in earnest before you even exchange contracts – something that happens within two to three months of you reserving one of our plots.
The first thing we do is organise a payment plan with you so you can build up the deposit over the build period. Owner-occupier buyers need a lower deposit than an investor, so we have plans to suit all budgets and can fully assist with financial plans, ensuring we work to your needs and factor in build and completion dates.
The payment plan structure is one of Prosperity major USPs and one that is attractive to buyers because they don't have to provide a lump sum at the outset, which is common practice. It's such an easy and unique and flexible arrangement, it means our properties are available to a wider buying audience, who benefit from the convenience and affordability.
Some of our buyers choose to invest more into the plan every month and this can help to save for the usual disbursements due at completion, such as Stamp Duty and legal fees – or even towards a furniture package – which means no lump sum outlays at completion and a home that is ready and furnished at completion stage. If you are a buy-to-let investor, it also means the property is available for seamless rental income as it's immediately ready for your tenant.
Once your chosen payment plan is in place and your plot is selected and reserved, we move to the exchange of contracts, a legal milestone providing assurances that you have the right to the dwelling. It also offers you full peace of mind that you have secured your reserved plot and are now protecting your investment.
From this moment, the countdown is on and you'll receive exciting monthly updates, all providing information and news from the property world and of course keeping you abreast of build progress on your very own plot and we'll stay in touch with you to answer any queries any time you have them.
Between six and eight months to the completion of the build, we'll send you the Next Steps guidance document, which outlines in an easy-to-understand way, what you need to do as we lead to the most exciting part of the journey – COMPLETION! – from securing a mortgage, booking in lender valuations, finalising the legal paperwork, how we manage the key handover, assisting with furnishings and even tenant arrangements.
You can be sure our experienced completions team is on hand to fully support, assist and guide you.
Nothing beats the personal touch – we have a locally based team, all of whom are only a phone call or email away. Everything is personalised to your needs – and you can bet we'll be contacting you to make sure everything, such as the mortgage application or the valuation appointment, is on track. We guarantee there will be no need to chase us for documents, so that is one less thing for you to worry about.
If you decide not to look for your own mortgage provider, we have access to specialist lenders via our mortgage broker panel, who continuously research the market to find the best mortgage deals, and they will find a lender that best fits your needs.
Whoever you deal with at Prosperity, from the sales team to the operations team and ultimately the lettings team, you will find solutions-driven professionals who are here to help you smooth the way towards receiving the keys to your new property.
Want to find out more about buying off-plan with Prosperity? Head here for all of our contact details. We're looking forward to helping you on your next property adventure.