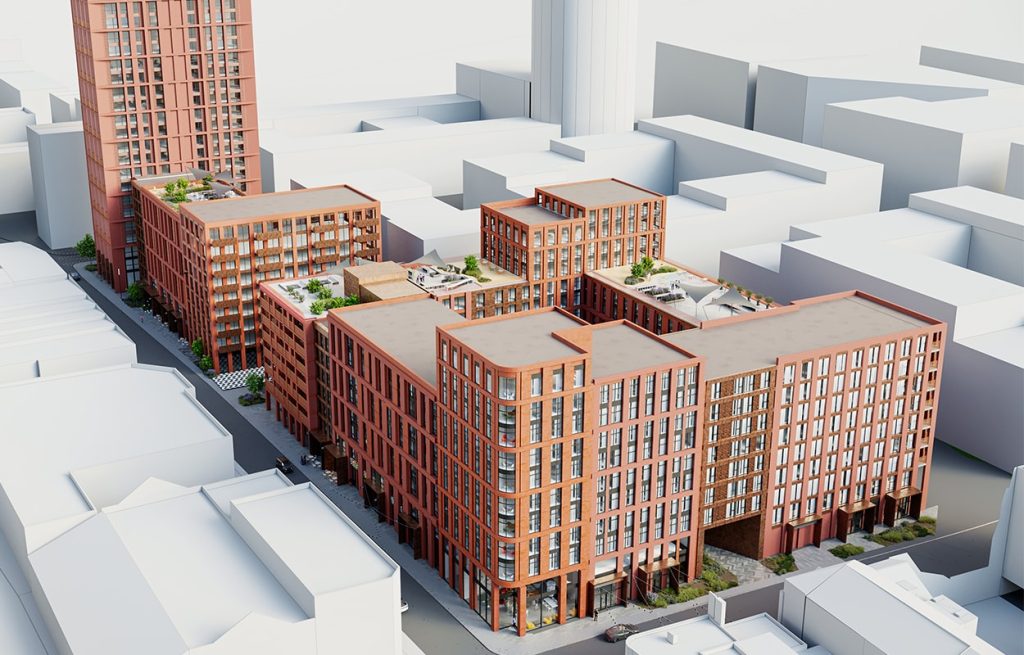 687 new homes are set to be delivered within the Smithfield masterplan area in Digbeth, after plans were approved by councillors, two years after being submitted.
The development, known as Pressworks, will be delivered by Birmingham-based residential developer and investor Prosperity Group.
Pressworks represents the first development to come forward within the wider Smithfield masterplan area. Pressworks will transform an underutilised brownfield site and create a new gateway into the city centre. The balance of the masterplan is being brought forward separately.
Bordered by Bradford Street and Barford Street, the proposals include new homes, including affordable homes, alongside high-quality amenities, and public and private outdoor space, which includes community roof gardens.
As part of the transformation new commercial space will also be delivered. This will provide opportunities for café's, restaurants, bars, and shops – contributing to the vibrancy of Digbeth and Birmingham City Centre.
Joe Billingham, Chief Executive at Prosperity Group, said:
"Pressworks is an opportunity to transform an underutilised brownfield site and deliver new homes, alongside exciting opportunities for café's, restaurants, bars, and shops. It will drive local growth and create hundreds of jobs.
"It will also support the wider delivery of the Smithfield masterplan, representing the first piece of the puzzle for one of Birmingham's most important regeneration projects. We've worked closely with Birmingham City Council and other partners to ensure our proposals align with the wider ambitions for the area.
"This reflects our ambition as a company, helping to play a role in the prosperity of the region, and leading the way in Birmingham's ongoing transformation. We look forward to working with the city and our partners to deliver this exciting project."