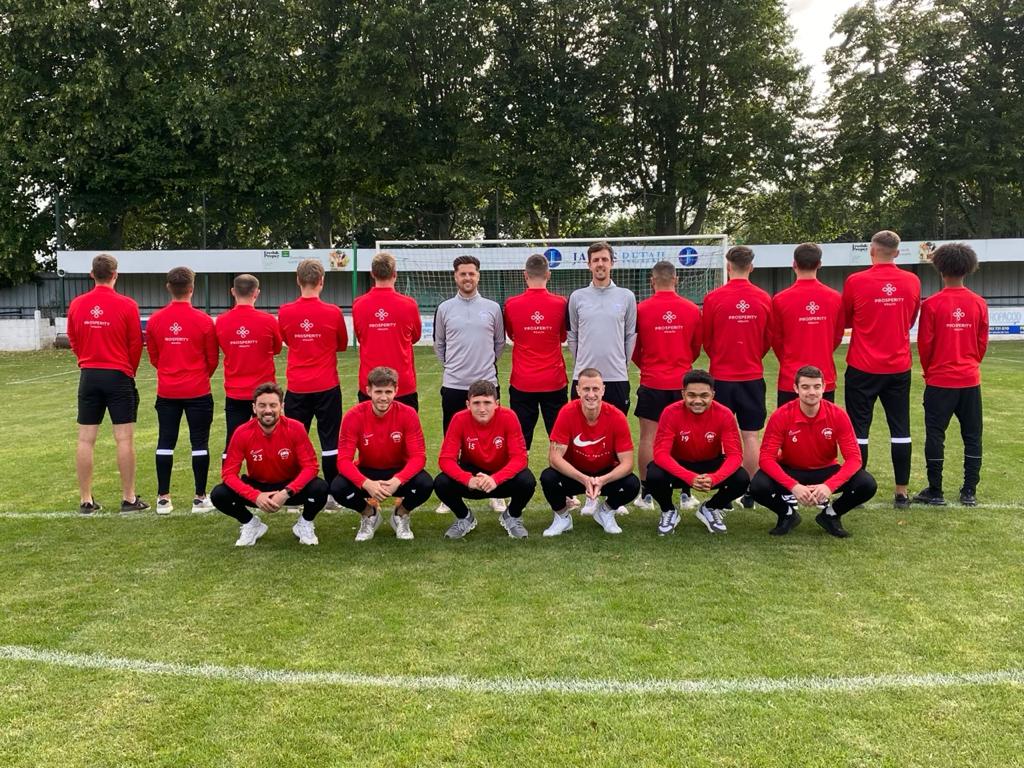 Prosperity Group, a residential developer and investor, have extended their support to local football team, Downham Town FC, ahead of their new season.
The new sponsors for the 23/24 season have stepped up to provide the team with tracksuits and match day sponsorship, which were on show at their opening fixture on 29th July against Hadleigh United.
The team got off to a great start with a first win of their new campaign in the Premier Division, following promotion from the First Division North last season.
While headquartered within Birmingham, Prosperity Group is quickly becoming a well-recognised company across the UK, helping drive growth through the delivery of exciting development projects with a strong community focus.
This includes in East Anglia, where plans for 300 modern, affordable homes in Downham Market are well underway, with first completions set for later this year.
Meanwhile flagship proposals to deliver 325 affordable, zero carbon homes in Wisbech, Cambridgeshire, are set for committee in September. These plans will see the delivery of a new environmentally friendly community dubbed 'Georgian Square'.
Prosperity Group's new sponsorship of Downham Town FC forms part of their commitment to support the region, its communities, and the people that are a key part of it.
Joe Billingham, Chief Executive at Prosperity Group, said:
"We're delighted to announce our sponsorship of Downham Town FC for the 2023/24 season. The team are such an important part of the local community, providing an avenue for so many people to come together to enjoy football. Last season was certainly memorable, and a big triumph for all involved – we're looking forward to playing our part in helping the team continue to grow, as they begin their campaign in the Premier Division. "At Prosperity Group we are dedicated to supporting the communities we operate within. It's about adding value to the area and playing a role in its prosperity, not only through the developments we deliver, but also by helping to unlock the potential of local people and key groups that make it so special."