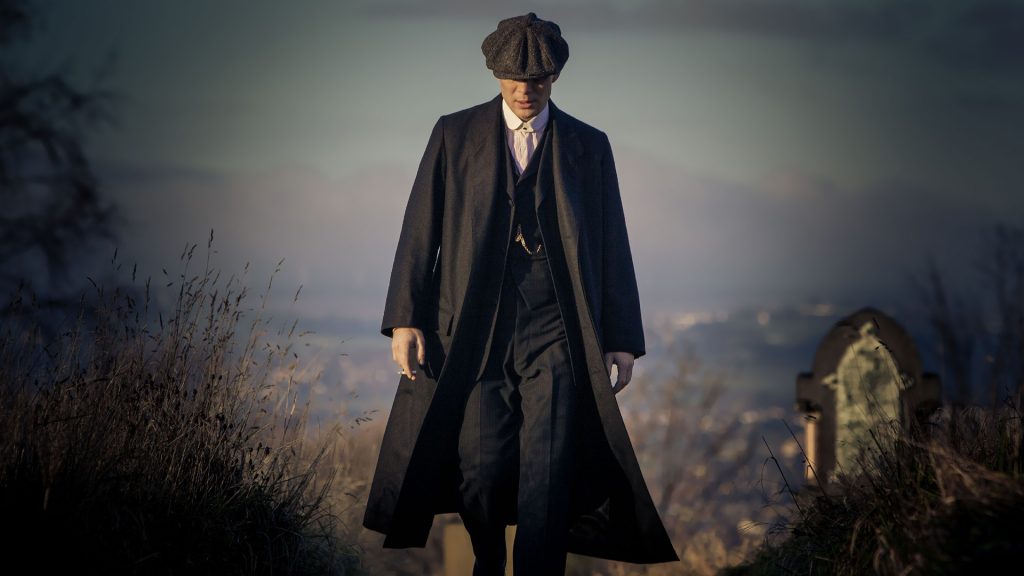 Away from the glitz and glamour (and expense) of London, Birmingham has earnt the title of second city. With a fascinating history and exciting future, Birmingham is on the investment radar. Investors are beginning to see the potential for growth and advancement, and the general buzz around Birmingham is getting louder.
If you're considering adding property in Birmingham to your portfolio, here are 5 reasons you should invest in Birmingham right now.
Birmingham's Rich Culture
Birmingham gives investors the chance to own property in a city with a rich and thriving culture. The landscape speaks to its history as an 18th-century manufacturing powerhouse, with emerging modern hotspots dotted with world-class shops and trendy bars. Not to mention the 'Peaky Blinders' effect.
Each area of Birmingham has something different to offer. Visit Digbeth for an insight into the city's creative side, or see generations of skill in the famous jewellery quarter. Residents can be immersed in authentic food and entertainment from around the world with over 108 languages spoken in the city.
Why do people choose to live in Birmingham?
Birmingham is growing and we are seeing more and more investors wanting to explore their options here. More people are wanting to live in Birmingham, and we have insight into the developments where they want to live. There is an attractive lifestyle on offer in Birmingham with several attractions right here in the city. Cadbury World, Birmingham Art Gallery, and Symphony Hall are just a few of the popular attractions on offer. The NEC and resorts world are just out of the city centre, and many other attractions such as Alton Towers are just an hour away.
There is a strong demand for renters as housing is more affordable and thanks to several ongoing regeneration projects, the future of Birmingham is bright. The 2018 Birmingham Economic Review reported thatBirmingham is the youngest major city in Europe, with under 25s accounting for nearly 40% of its population.
With great Universities and colleges, Birmingham also provides a home for thousands of international students who choose to further their education in Birmingham, offering a great market for investment.
How will HS2 Benefit Birmingham?
The HS2 project aims to increase railway efficiency, reduce overcrowding, and create a more connected network across the country. Thousands of jobs have already been created with many more to come as the project continues and settles in Birmingham.
The zero-carbon transport network will add capacity and connectivity at over 25 stations in the UK, with Birmingham's Curzon St Station at the heart of the HS2 network. The first phase is the London to Birmingham route and travel between the two will take just 52 minutes. While completion of the 1st phase won't be until around 2030, investing now means you are preparing your investments for the future.
Birmingham is a Connected City
Even without HS2, Birmingham has fantastic transport links. The central location is great for exploring the UK or visiting friends and family easily at weekends. With regular public transport and a major airport nearby, nothing is too far away. The newly refurbished Grand Central station brought Birmingham into the modern era, with a bold look and updated routes.
Birmingham to London by train takes just 1 hour 21 minutes making it easily commutable for those in business, or perfect for a day trip to see the sights, shop, or see a west end show. The central location means there are direct routes to other popular cities such as Glasgow, Liverpool, and Cardiff. Manchester is just under 2 hours away with around 25 trains a day travelling there.
The Birmingham 2022 Commonwealth Games
The Birmingham 2022 commonwealth games arrive in Birmingham on 28th July and will conclude on 8th August. Of course, the games alone are not a reason to invest. It's the gravity of the event that will pull people in. In 2019, the government announced £778 million to be invested in the city and the surrounding areas in preparation for the events. The investment in the city will not only show Birmingham as a real contender on the global sporting stage, but leave a legacy beyond the games that residents can enjoy for years to come. Birmingham is one of the UK's top locations to purchase an investment property and it's easy to see why. To find out more about our development and investment opportunities in Birmingham, get in touch with our expert team.