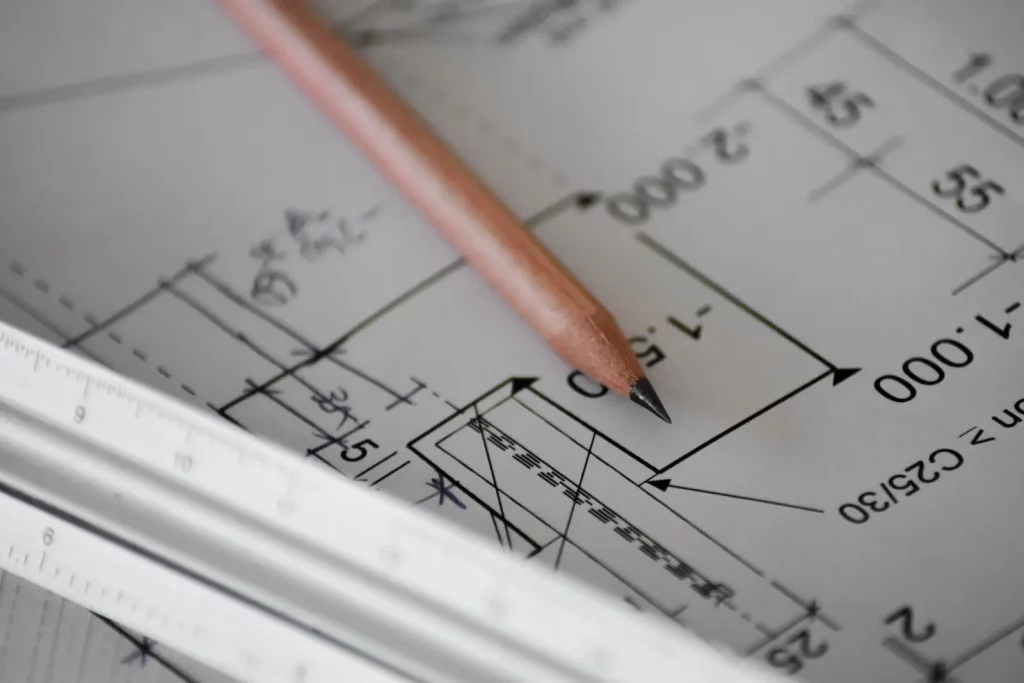 Investing in real estate has been popular for many generations. Among the numerous strategies, off-plan property investment has become a rising trend. This article will explore the concept of off-plan property covering the advantages and risks and who off-plan property is suitable for.
What Does Off-Plan Mean?
Off-plan property refers to buying a property before it's constructed. It's a commitment between the buyer and the developer where the buyer agrees to purchase the property based on the plans and specifications before the construction is completed. The appeal of buying off plan properties and developments lies in their potential for high returns, however, like all investments it comes with risks and challenges.
Why Invest In Off Plan Property?
The biggest reason for investing in off-plan properties is that they can offer substantial returns and unique opportunities. This section explores why some investors prefer to buy off-plan properties.
Potential Gains
Many investors are drawn to off-plan property due to the potential for price appreciation between the time of purchase and completion. Buying at today's price for tomorrow's property often means substantial savings particularly when in a market in which house prices are on the rise.
Secure An Investment Whilst Beating Current Inflation
Buying off plan currently allows purchasers to secure an investment in the UK market whilst giving time for mortgage rates to come back to a lower level at completion once the current spike in inflation is brought under control.
High-Rental Demand
Newly built properties, particularly in sought-after or emerging neighbourhoods, are frequently met with robust rental demand. This high demand often outstrips the available properties on the market, suggesting promising opportunities for investors to generate substantial rental income. Such a dynamic market condition can lead to healthy yields, and capital growth, making investments in these areas particularly appealing. This trend underscores the importance of understanding local market conditions and being strategic in selecting properties that align with prevailing rental demands, thereby positioning yourself for success in the competitive UK property market.
Flexible Payment Plans
Here at Prosperity Wealth, we offer a payment plan that makes our off plan property investments more accessible. When you invest in an off-plan property, it necessitates placing a 'deposit', which represents your equity in the said property. At Prosperity, clients are typically required to place a deposit amounting to 35% of the total property value. This deposit is broken down into two main parts: 5% of the purchase price is paid at the time of reservation, while the remaining 30% is dispersed throughout the construction period, usually spanning 24 months.
This 30% portion is further divided into 24 manageable monthly payments, ensuring that investors aren't burdened with producing a large sum all at once. It offers a way to gradually build the deposit over time, functioning much like a structured Savings Plan.
Once the property is constructed and ready for possession, Prosperity can assist you in obtaining a buy-to-let mortgage. Having already established a 35% Deposit, you'll find yourself in a favourable position to explore various mortgage options, or you might even opt to complete the purchase using cash.
This distinctive payment arrangement has paved the way for thousands of investors to embark on their path to property wealth accumulation. The adaptability and convenience of this payment structure often lead investors to not only complete one purchase but also to readily begin the next. The systematic approach makes the process of owning property more accessible and aligns with the long-term financial goals of many property investors too.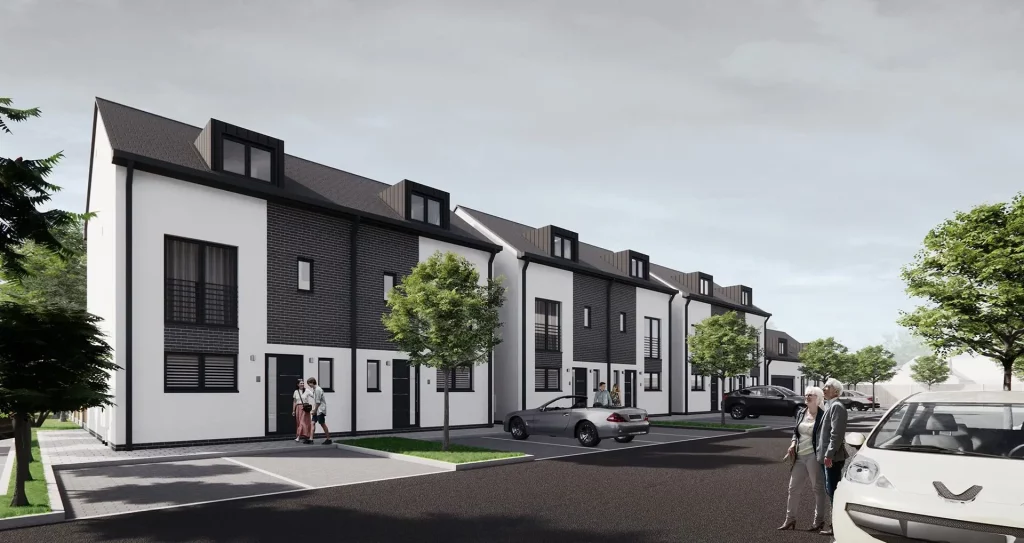 New Build Quality and Warranties
Modern construction standards and guarantees offer quality assurance such as good energy efficiency, and modern amenities which many renters look for in new properties. Early buyers may also have the option to customise certain aspects of the completed property themselves.
What Are the Risks of Buying Off-Plan Property?
Whilst the chance for success and profit is high, investing in off-plan property is not without risks. Awareness and understanding of these risks are essential for a successful investment.
Construction Delays & Failures
Construction projects can be subject to unexpected delays due to various reasons such as weather, supply chain issues, or contractor problems. Delays in the construction of new build properties could lead to extended periods without rental income, impacting cash flow for investors.
In some unfortunate cases, a developer might go bankrupt or fail to complete the construction process or project, leaving investors at a loss, it's important you do your own thorough due diligence before investing and choose a developer with a proven track record.
Market Risks
If the property market declines between the time of purchase and the project's completion, the property's value might decrease. Changes in interest rates can also impact the cost of financing, affecting the overall return on investment.
Financial Challenges
Securing a mortgage for an off-plan property might be slightly more complex than a traditional property mortgage however, here at Prosperity Wealth we aim to make investing as accessible and as simple as possible and can help you to secure a mortgage. As a general rule, you should aim to get a decision in principle from the lender for the mortgage but not finalise the deal until the property's completion is around 3-6 months away.
Differences Between Plans and Final Product
The finished property might differ from the initial plans, affecting its value or appeal to renters to attract buyers. Unscrupulous developers might provide misleading information, leading to unmet expectations. By doing research you can minimise this risk by choosing a reputable and proven developer.
Is Off-Plan Property Investment Suitable For Me?
Before investing in off plan property it's important to decide if it suits you and your investment goals.
Are you prepared for a long-term investment?
Those looking to invest in property with a long-term horizon may find off-plan investment attractive, as they can benefit from price appreciation over time. Most off plan developments however don't see a return for at least 2 years as the property has to be constructed from scratch and therefore can't be flipped or rented out immediately.
Are you financially secure?
Those with strong financial backing and the ability to manage the upfront deposit and possible unexpected costs may find this option suitable. Although we offer a financial payment plan it's vital that you are able to keep up the payments.
Are you a risk-tolerant individual?
Investors with a higher risk tolerance who can withstand potential delays, market fluctuations, and other uncertainties may find off-plan property investment appealing. As with all investments, there are risks involved such as delays or developer failure, or a downturn in the property market that might reduce property values.
Where is a good location for investing?
Investing in a buy-to-let property in the UK can be a rewarding venture, but finding the right location is crucial to maximising returns. The "best" location depends on various factors including budget, investment strategy, rental yield, potential capital growth, and risk tolerance.
Locations with good potential yields
Cities such as Birmingham, Nottingham & Sheffield that are undergoing regeneration projects and infrastructure developments are often considered a great choice for investing in buy-to-let property due to their rising market and potential rental returns.
Urban areas typically boast strong and diverse job markets, attracting a wide range of tenants including professionals, students, and young families. Cities are also hubs for cultural activities, entertainment, shopping, and public transportation, features that are attractive to potential renters.
How to start investing in off-plan property?
If you're serious about investing in an off-plan property then let us help you. Take a look through our developments to see what we are currently working on. Get in touch with us via our online form or call us at +44 (0) 121 237 4610.